Art therapy is a distinct discipline that incorporates creative methods of expression through visual art media. Art therapy, as a creative arts therapy profession, originated in the fields of art and psychotherapy and may vary in definition. There are three main ways that art therapy is employed. The first one is called analytic art therapy. Analytic art therapy is based on the theories that come from analytical psychology, and in more cases, psychoanalysis. Analytic art therapy focuses on the client, the therapist, and the ideas that are transferred between the both of them through art. Another way that art therapy is utilized is art psychotherapy. This approach focuses more on the psychotherapist and their analysis of their clients artwork verbally.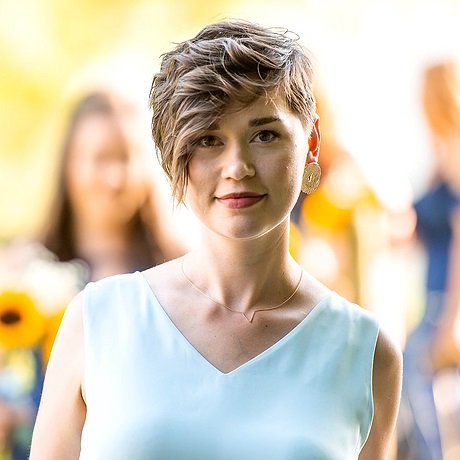 Sarah Newland
Vancouver BC
newlandarttherapy.com
Sarah attained a Graduate Degree in Art Therapy from the Vancouver Art Therapy Institute in 2012 and is a member of the Canadian Art Therapy Association. Prior to her work in mental health, Sarah obtained her undergraduate degree from the University of the Fraser Valley, where her focuses of study were psychology and visual arts. Between degrees, Sarah took a year off to volunteer overseas in various countries, partnering with local humanitarian, social justice, and social service organizations. During this time, her passions for building community and seeing people flourish were deepend.
Art has been a part of Sarah's life since childhood, and she truly believes in the restorative and enriching power of art as a tool in therapy. Art therapy is for anyone at every stage in life, and it's versatility is something that continues to inspire and motivate Sarah to bring it into new environments with new people.  newlandarttherapy.com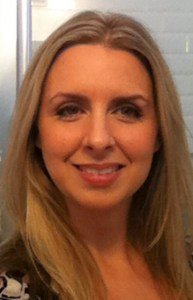 Melanie Forest
Montreal
montrealarttherapy.com
Melanie graduated with distinction in 2006 from Concordia University earning a Master of Arts in Art Therapy. Melanie is an art therapist specialised in working with children, adolescents, young adults, and families. She provides sessions in English and French and uses techniques from different approaches such as art therapy, play therapy, cognitive-behavioural therapy (CBT), and mindfulness in her practice

Melanie has worked extensively supporting children within the public school system, and working with at-risk children, adolescents and their families. Having years of experience in schools settings, Melanie provides recommendations and interventions that can be shared with school staff to improve the support of children and their families.

Melanie has extensive experience working with individuals who present symptoms in areas such as depression, anxiety, trauma, adjustment issues, life transitions, anger and aggression issues, self-esteem and self-confidence issues, relationship issues, and gender identity/sexuality issues, as well as individuals with special needs. Melanie works with children and their families to reduce the presenting problems and help children become mentally and psychologically strong to better cope with unpleasant life events.  montrealarttherapy.com
Cindy Tsay
Montreal
montrealarttherapy.com
Cindy is a Registered Art Therapist (RAT) specialised in relational and emotional health. She is fluent in English and Mandarin Chinese. Cindy has a Master's degree in art therapy and a post-master's marriage and family therapy certificate from Bethel Seminary (St Paul). She uses art therapy, cognitive behavioural therapy, contextual family therapy, and mindfulness techniques in her practice.
Cindy has experience working with adjustment-related anxiety, depression, relationship challenges, sexual and substance addictions, anger management, and trauma-related symptoms in teens and adults. She works with individuals, couples, and families who are motivated to better their relationships and emotional well-being.
Cindy is a culturally competent therapist and is sensitive to how our larger cultural, spiritual, and family contexts shape the way we experience life and all the transitions in between. Her goal as a therapist is to offer a creative and mindful environment for her clients to develop a greater self-compassion and compassion for others.    montrealarttherapy.com
Cara Rosa
Montreal
montrealarttherapy.com
Cara Rosa obtained her MA in Counselling with Art Therapy Specialization from Athabasca University and Vancouver Art Therapy Institute. Cara has experience working with children, adolescents, and adults. She works with individuals with different cultural backgrounds and provides the sessions in English.
Cara has a special interest in using art to explore and develop identity and self-esteem, particularly with women and older adolescents. Cara works from an integrated approach, combining person-centered art therapy with CBT and mindfulness techniques aimed at helping clients attain their therapeutic goals.  montrealarttherapy.com
Émilie Hamel
Montreal
montrealarttherapy.com
Émilie completed her Master's degree in art-therapy at Université du Québec en Abitibi-Témiscamingue (UQAT). With experience of more than 10 years in working with children and teenagers, she has a comprehensive knowledge of difficulties that can affect children and youth. She also has experience supporting adults in their parenting, relationships, life transitions and mental health issues. Her works with individuals aim to support and improve self-expression and empowerment.
Émilie can provide support for individuals with a history of addiction and cyber-addiction, anxiety, depression, gender or sexual identity/issues, physical or psychological abuse, trauma as well as self-confidence and self-esteem issues, life transitions, anger issues, etc. With a client-centered practice, she applies techniques from different approaches such as gestalt-therapy, psychodynamic approach, cognitive-behavioral-therapy and systematic therapy. Emilie provides art therapy in English and French.  montrealarttherapy.com
Maryam Gerami
Montreal
montrealarttherapy.com
Maryam Gerami completed her MA degree in Art Therapy at Concordia University and has a background in Psychiatry (practiced 11 years in Iran). Maryam is specialized in working with children, teenagers, adults and families. She accompanies her clients in discovering their hidden potentials, in their well-being journey, towards a more fulfilling life by using art therapy, cognitive-behavioral-therapy and psychodynamic techniques in her practice. She has more than a decade of experience working with individuals who suffer from anxiety disorders, depression, adjustment disorders, relational challenges, obsessive-compulsive disorders, and autism spectrum disorders. She provides therapeutic sessions in English and Persian/Farsi.  montrealarttherapy.com
Deniz Naji
Montreal
montrealarttherapy.com
Deniz she works with children, adolescents and adults both in-person and online. She works through a decolonizing, anti-oppressive, non-binary and trauma-informed lens to enhance resilience and promote recovery. Her aim is to help people improve the clients' interpersonal relationships, reconnect with themselves and their communities all while using creativity. Deniz can provide art therapy sessions in English and Farsi/Persian.  montrealarttherapy.com