A dietitian is an expert in dietetics; that is, human nutrition and the regulation of diet. A dietitian alters their patient's nutrition based upon their medical condition and individual needs. Dietitians are regulated healthcare professionals licensed to assess, diagnose, and treat nutritional problems
Kelly Greer is a Toronto based registered dietitian – owner and founder of Nutrigal.
She believe that the mind, body and spirit work together to keep us healthy and whole.
Kelly Greer she is a registered dietitian with 17 years of experience in addiction, mental health and family medicine. Kelly nan be your nutrition coach, your health advocate, and your liaison to other health care practitioners.

nutrigal.ca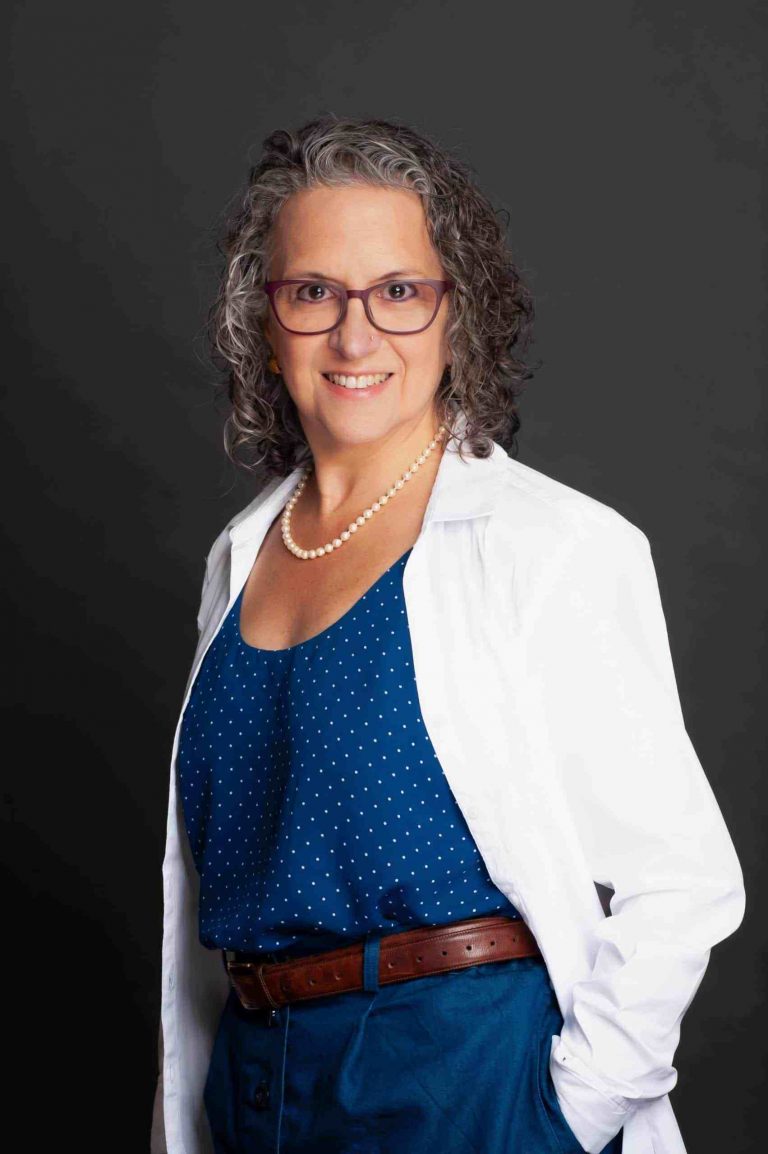 I'm Joy Kiddie and I am a Registered Dietitian from Vancouver, Canada with a post graduate degree in Human Nutrition, and I have been in private practice since 2008. I am passionate about helping people feel better, recover their health, and achieve and maintain a healthy body weight and I have the experience to guide you through the various dietary options. I tailor services to your specific clinical, cultural and nutritional needs. I am experienced helping people who have been diagnosed with Inflammatory Bowel Disease (IBD) such as Crohn's and Ulcerative Colitis, as well as for those with Irritable Bowel Syndrome (IBS) and Small Intestinal Bacterial Overgrowth (SIBO). I am also very experienced helping those with various types of food allergies and sensitivities, as well as different types of food intolerance including Celiac disease, and lesser-known intolerance such as histamine and tyramine intolerance. I support healthy eating for people at all stages of the life-cycle, including children over the age of 6 years, youth up to age 19 years, adults of all ages, seniors, and women who are pregnant or breast-feeding. 
Registered Dietitian (RD)
Registered with the College of Dietitians of British Columbia, Alberta and Ontario (licensed to provide Dietitian services across Canada, except to PEI). Long-standing member Dietitians of Canada (DC). Bachelor of Science degree (Nutritional Sciences), McGill University
Master of Science (Human Nutrition), University of British Columbia, 2008
Speak English and French, listed in the Réso Santé Colombie-Britannique.
bbdnutrition.com
Stephanie Dang, BSc, RD is a Registered Dietitian with the College of Dietitians of British Columbia. Stephanie graduated with her dietetics degree from the University of British Columbia with honors, and did her dietetic internship with Vancouver Coastal Health. Stephanie has also completed the PCOS Training Course for Registered Dietitian Nutritionists, accredited by the Commission on Dietetic Registration for the Academy of Nutrition and Dietetics. Stephanie has over 3 years experience as a clinical dietitian at BC Children's Hospital, working primarily in Gastroenterology and Eating Disorders. She also has years of experience as a Sports Dietitian with high performance athletes at the Richmond Olympic Oval. She has worked with teams such as Volleyball Canada, UBC Rowing, BC Rugby, BC Speed Skating, Karate BC, Richmond Swim Club, Fusion Soccer Club, and more. Stephanie specializes in: Polycystic Ovary Syndrome, Hormone Imbalances, Women's Reproductive, Health & Fertility, Sports Nutrition for high performance athletes, Disordered Eating & Eating Disorders. She also does nutrition consulting work with companies such as COBS Bread, Whole Foods, Rogers Grains, Alligga, and the Whole Kids Foundation. Stephanie is passionate about helping clients reach their nutrition goals, and reminds everyone that eating should be delicious, nutritious, and enjoyable.     vancouverdietitians.ca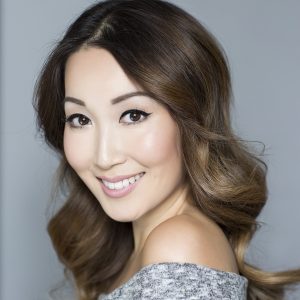 With a love of food and nutrition, my vision is for food to enrich each individual's life. Although food is a part of our daily lives, busy schedules, medical concerns, and emotions can make nutritional health challenging. I strive to help clients foster positive relationships with food. It is my passion to work in collaboration with each individual to achieve both short-term and long-term nutritional goals.
I am a registered dietitian (RD) in Toronto that is as charismatic as they come, who also happens to be a 3x published author with an unmatched passion for helping you reach your health goals. I completed my requirements for accreditation as a registered dietitian at the University of Toronto Dalla Lana School of Public Health, where I also graduated with a Master's degree in public health nutrition (MPH).
Registered dietitians like myself are members of a strictly regulated health profession and require extensive training to display the "RD" credential. As a part of my comprehensive preparation, I completed placements at The University Health Network, The Canadian Sugar Institute and the Canadian Diabetes Association, where I was also employed after graduation before pursuing private practice in 2015.
After five years of thriving business, hundreds of people helped, countless media & speaking engagements and three published books, I continue to passionately pursue excellence in my private nutrition practice which I offer both online and out of the Motion Fit Clinic at 1910 Yonge street right at the corner of Yonge & Davisville and easily accessible on the TTC. 
andytherd.com
Diana Steele is a registered dietitian and owner of Eating for Energy, a thriving nutrition consulting company with three locations in the Lower Mainland. She is also co-author of the cookbook Eating for Energy without Deprivation – The 80-20 Cookbook.
Committed to teaching nutrition in a realistic and do-able way, Diana has provided personalized nutrition counselling to over 2000 individuals, couples and families and has designed and delivered nutrition workshops and seminars across the country. Diana has conducted more than 500 seminars to companies such as Electronic Arts, Business Objects, BC Hydro, Accenture, Terasen Gas/Fortis BC, Tel US, Vancity, YWCA, Health Canada, and The National Parole Board. She has also delivered keynote speeches for clients such as Marketplace IGA, WhiteSpot Canada and BCMA. Diana speaks regularly at schools to the students and staff on daily healthy eating tips as well as to sports teams and coaches on sports nutrition for a variety of ages from beginner to elite athletes. As a professional in the world of nutrition, Diana has been either quoted or featured in publications such as the Vancouver Sun, The Province, McLean's magazine, Impact, Chatelaine, and Today's Parent. Some may recognize her as the resident nutritionist on Global TV's Noon News Hour every Tuesday. Diana is also a media spokesperson for the Dietitians of Canada. Diana's experience with the media extends to working with PR firms and their clients on various product launches and campaigns.
Diana's experience as a dietitian and nutritionist is broad. Since 1996, she has worked as a clinical dietitian in intermediate and extended care facilities. She has been a Healthy Heart Cooking Instructor at St. Paul's Lipid Clinic and a Nutrition Representative for Mead Johnson Canada. And Diana has been involved in nutrition research, nutrition education promotional events and health fairs, food preparation and delivery to disadvantaged people. Diana holds a Bachelor of Science degree in Nutrition and she is a member of the College of Dietitians of B.C. and Dietitians of Canada. As a mother of 2 children of her own and 2 step children, business woman and wife, Diana creates balance in her life and still manages to walk the talk by eating well and is committed to being active.      eatingforenergy.com
Adrienne Dall'Antonia is a Registered Dietitian with experience in both community and acute care settings. As a member of the Eating for Energy team, Adrienne is committed to helping clients achieve their goals of a healthier, more energetic lifestyle through nutrition. Adrienne's breadth of experience allows her to assist people with a wide-range of nutritional objectives.
Adrienne is dedicated to promoting preventative nutrition as a cornerstone of a healthy lifestyle for individuals and families. Her passion arises from her strong interest and belief in a pro-active approach to healthy living. Adrienne is an avid runner and hiker who practices what she preaches.
Adrienne has worked in a hospital setting assisting patients with a variety of health concerns including diabetes, cardiovascular disease and obesity. She has also worked in the community as both a dietitian and co-ordinator for a pregnancy outreach program, counseling high-risk pre and post-partum women and their families. In addition to her passion for promoting balanced eating for optimizing health, Adrienne has special interest in vegetarian diets, sports nutrition and family nutrition issues.
Adrienne holds two degrees. In addition to the Bachelor of Science in Dietetics from the University of British Columbia, she graduated from Simon Fraser University with a Bachelor in Business Administration. Adrienne holds her Food Safe certificate and is a member of both Dietitians of Canada and the College of Dietitians of B.C.
Adrienne Dall'Antonia, B.Sc, RD; BBA – Registered Dietitian