Hypnotherapy involves putting you in a state of deep relaxation to access subconscious beliefs, thoughts and memories which may affect the way you act. Hypnotherapists use hypnosis to help you change unwanted thoughts and behaviors by using suggestion and increasing your self-awareness. You're always in full control under hypnosis, and your therapist will only use methods that you've agreed on and feel comfortable with.
Many people find it a useful way of treating things like depression, anxiety, phobias, stress, anger, addictions and low self-esteem.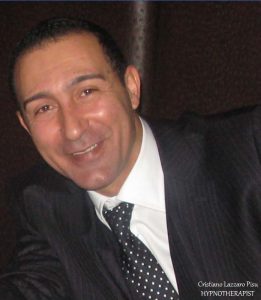 Lazzaro Pisu - Vancouver, BC
lazzaropisu.com 
Lazzaro Pisu was born and raised in Italy, and he is one of the most recommended Hypnotherapist and Psychotherapist in Canada. Over the past years to the present day Lazzaro have helped thousands of private patients, and based on the effective of his sessions he built a respectable practice and name, and his clients are not only from Canada but from around the world. Clients go to Lazzaro for issues related to Depression, Anxiety, Addictions, Trauma, Abuse, Loss of Purpose, Self Confidence, Motivation, Moodiness, Sexual Problems, Bereavement and Loss, Stroke Recovery and other personal issues. In the year 2019 Lazzaro Pisu was selected from over 4,000 major companies around the world to receive an honorable Global Award for my service in the field of Natural Therapies. From over 4,000 companies from around the globe, only 60 companies were selected by a judging panel for the service that they provide. He was also selected from "The Talks"(a scientific organization) for the psychiatrist conference, and for the 2020 "Global Wellness Summit" in Tel Aviv as a delegate, to speck about his work, just to mention a few…
Lazzaro Pisu is the CEO of  the International Healing Clinic, and also the director of the Natural Healing Clinic. He is also a trainer for the NGH guild, the oldest hypnotist guild in the world, with members in over 90 countries. Lazzaro is collaborating with major companies that are located in Canada, USA and Europe, using his methods in several projects. One of his collaborations is with CanaQuest Medical Corp from Toronto, a life science company whose research is focused on mitigation of the spread of cancerous tumors with two prestigious Canadian universities, Western University and the University of Waterloo.
Lazzaro Pisu guides his clients in a safe, compassionate and non-judgmental manner. You will feel very comfortable and happy to meet Lazzaro Pisu. He is fluent in two languages, English and Italian.
lazzaropisu.com
Estella Sasson - Montreal
estelasasson.com
Estella Sasson was born in Mexico and have spent most of her life in Montreal, Canada. She hold a Bachelor's and Master's degree (both from Montreal universities: Concordia and UofM) and worked at the Mexican Embassy before she began to experience a transition in her life which eventually led her into hypno-coaching,
She is a certified Quantum Healing Hypnosis Technique (QHHT) practitioner and often use it with her clients to help them heal from limiting thoughts, addictions, self-sabotage or diseases.
She is fluent in five languages (English, French, Russian, Spanish and Hebrew) and have spent many years traveling around the world. Her professional and personal experience allows her to work with people from all walks of life and corners of the globe.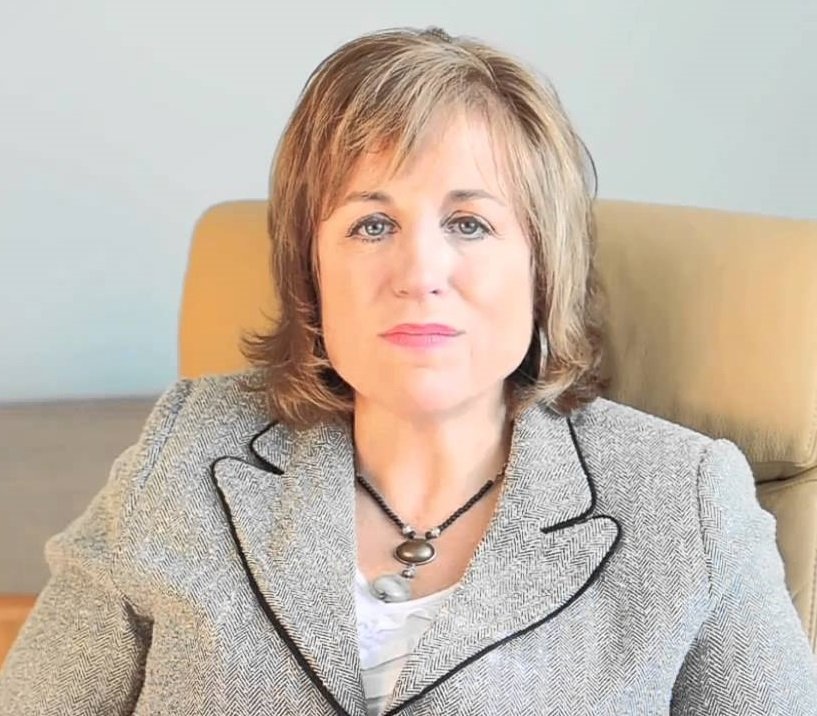 Lynn Lamberft - Calgarym Alberta
lynnlambert.ca
Lynn is a Psychotherapist and Clinical Hypnotherapist. She has advanced certification in clinical hypnotherapy with the Canadian Federation of Clinical Hypnosis. She holds a Master's Degree in Social Work from McGill University and has received advanced training in hypnotherapy, cognitive behavioral therapy, eye movement desensitization and reprocessing (EMDR) therapy, and marital therapy.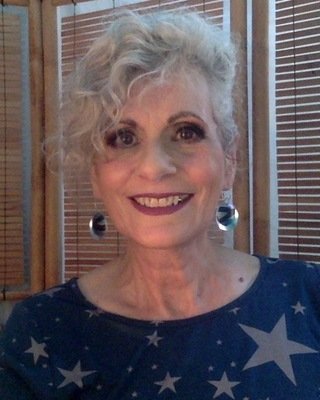 torontohypnotherapy.org
Nancy has experience working with a wide variety of clients' life issues, from the simple to the more complex. She has worked with people having concerns such as smoking cessation, weight management, habit changes, phobias, anxieties, depression, childhood abuse or trauma (sexual, physical, and psychological) and disordered eating. She has worked with children as young as 4, and adults as old as 75, and every age group between.
Nancy graduated in 1989 from a 2 year graduate level course at the Toronto Art Therapy Institute. Since then she worked at hospitals, schools and other community institutions. After the requisite number of supervised professional hours of work with clients she became registered with the Canadian Art Therapy Institute and is still a registered member today.
Learning hypnosis was the first thing she did to increase her flexibility as a therapist, and add to her skills and tools for change. It seemed like a natural extension to working with images in art therapy, and she had already begun to use guided imagery with many clients before formally learning hypnosis. She attended many courses and is now a master practitioner in classic hypnosis, as well as in advanced Ericksonian hypnosis. It is the Ericksonian hypnosis which she credits for giving her the boost she needed to attain the high level of skill and expertise as a hypnotherapist she has today.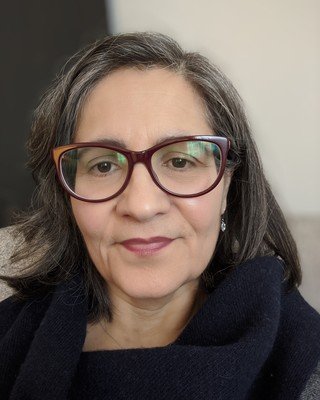 waybeyondtalk.com
Tina provides her clients with the tools and processes to break the cycle of avoidance and regain control over their inner life.
Tina specializes in guiding people to look inside rather than outside themselves for personal fulfillment. Tina helps her clients rise above the tyranny of thought and live in greater emotional balance–by revealing how they too can navigate their inner landscape with new awareness. At ease in many disciplines, Tina's early academic studies at university were marked with great distinction. With an inquiring mind and a lifelong dedication to studying, combined with extensive training in the complementary healing arts of hypnosis, regression, mindfulness meditation, and inner-child work, Tina's skills have been honed over the years.
Tina uniquely draws from a pool of experiential healing techniques (from the traditions of hypnosis, zen1 and mindfulness) for a combination that is best-suited for each client. Using techniques that assist in engaging the subconscious, Tina guides you through it, with your participation fully present.
Tina takes the time to understand her client's individual concerns. She sees the big picture of their life, as well as the details in the picture. She also sees beyond that – to the possibilities they have within. The key to making changes happen.
greatertorontohypnosis.com
Jason Palter is the Owner of the Greater Toronto Hypnosis Centre. He is a member of a network of leading hypnotists from around the world using systems that have helped tens of thousands of people to stop smoking, lose weight, and change other habits using hypnosis. Jason received his certification with Master Hypnotist Society Canada (formerly IHTC). He is a Certified Hypnotist with the National Guild of Hypnotists (NGH), a trained practitioner of Neuro-Linguistic Programming (NLP), and a Life Coach. In addition, Jason has received specialized training for weight loss and smoking cessation from MHSC. He also has extensive experience in the treatment of most types of sexual dysfunction. Jason holds a BA from Ryerson University in Toronto and is an award-winning corporate speaker.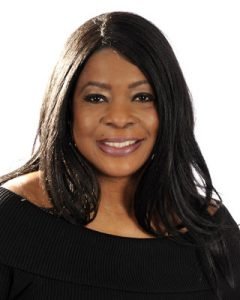 sharpe4life.com
She understand and she is qualified to help you make life-changing decisions that will positively impact your future. She works with women to help them reach their full potential is not just her job; it's my passion.
Her coaching strategies help her clients move from their current state of loss, pain, and unfulfillment to achieving what they desire most: Emotional fitness, relationship fulfillment, financial success, rewarding careers, moving beyond the glass ceiling, robust and effective communication, healthy mind, body, and soul.