Massage therapy is the scientific manipulation of the soft tissues of the body for the purpose of normalizing those tissues and consists of manual techniques that include applying fixed or movable pressure, holding, and/or causing movement of or to the body.
Aaron DeBathe graduated with honors from the Canadian College of Massage and Hydrotherapy in 2014. He has spent the last three years working for a busy multidisciplinary clinic in Toronto's east end. In the fall of 2017, Aaron was able to realize his dream of opening his own home practice to provide patients with genuine care and outcome based massage therapy. 
Aaron is known by his patients for giving excellent deep tissue massage but also relaxing massage at the patient's request. His massage style combines classic Swedish massage, passive stretching and trigger point therapy. He is also certified in hot stone massage.
As a dedicated professional, Aaron is always looking for ways to improve his style, technique and services offered. In the fall of 2018, he added cupping to his list of complementary modalities.
When Aaron isn't massaging you can find him exploring new areas of the globe, working out and hunting for new food to try.    kensho-massage.com
I am a 2008 Sutherland-Chan School graduate of Massage Therapy, and an active member of the RMTAO. I am also an examiner for the registration exams for the CMTO, helping to uphold the professional standards of the industry.  My work tends to be Trigger Point Therapy focused, as I find that it is one of the most effective and efficient ways of restoring health to dysfunctional muscle tissue. I do my best to always work within your level of pain tolerance, and so prefer to use a pain scale that is set at the beginning of our first session together. I use Trigger Point Therapy to treat any area of the body, but my focus is on the treatment of the spine, pelvis, and cranium. My approach concerns restoring health and balance to soft tissues, and is a blend of Massage, Osteopathic, Craniosacral, Active-Release, Joint Mobilization and Physiotherapy-based techniques. I like to combine Swedish Massage techniques with the deeper techniques that I use, to help relax your nervous system and your muscle.    janinecarterrmt.com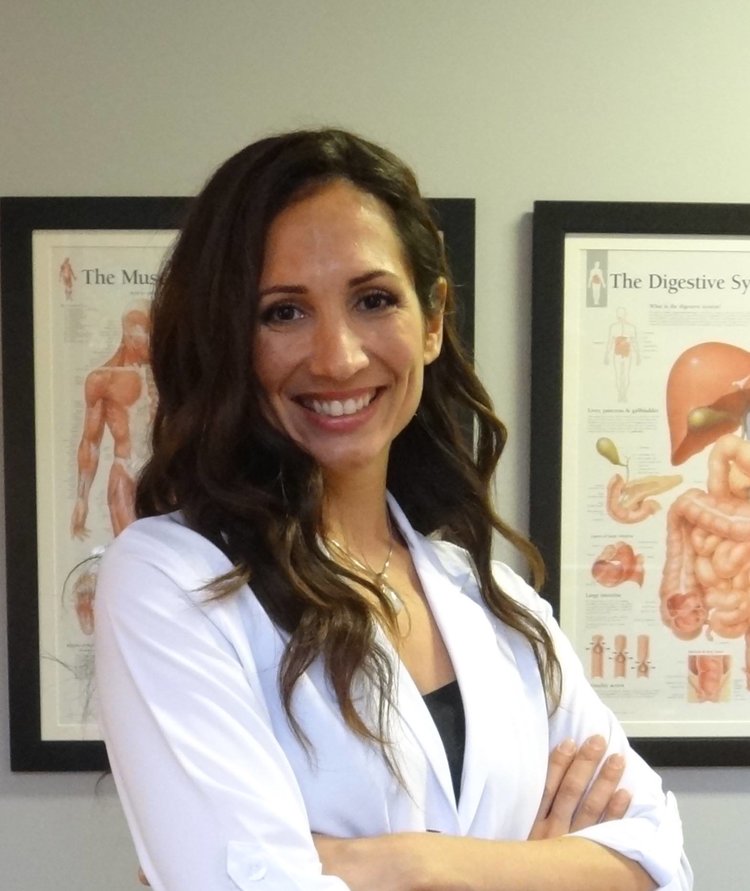 Fully dedicated to health and well-being, this site contains information on nutrition, physical activity, massages and naturopathy as well as useful health tips. Zeina Raya's Massage Therapy and Naturopathic Practice is a natural health care clinic located in Montreal near the Monk subway station. Naturopathy and Massage Therapy are renowned alternative medicines that have been proven to be effective in the treatment and prevention of many health problems. Zeina Raya is a Massage Therapist, Naturopath, Reiki Practitioner, Lithotherapy Practitioner and Health Consultant. She is a sports, maternity and fitness specialist. Whatever your needs or fitness level, she offers a wide range of personalized services in Montreal to help you reach your goals.
Moreover, Zeina Raya uses top-quality eco-friendly care products of plant origin, all environmentally safe and respectful of animal ethics, which are causes that are dear to her.
Member of RITMA Association (Regroupement des Intervenants et Thérapeutes en Médecine Alternative) as Massotherapist and a Naturopath
Naturopath Degree from the Collège des Médecines Douces du Québec
Massotherapy Degree from the Académie de Massage Scientifique de Laval
Reiki Practitioner Degree (Master Robyn Stroll) Montréal Reiki
Lithotherapy Practitioner Degree (Master Robyn Stroll) Montréal Reiki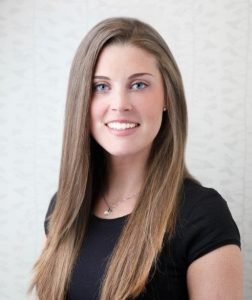 Shalan Davis is a highly experienced Registered Massage Therapist, who has been working primarily in the Vancouver massage therapy industry since 2004. She has treated a wide variety of clientele, from professional and Olympic athletes, to pre/post natal and regular clientele from all walks of life. Having always enjoyed sports and competition, Shalan decided early-on to choose a career that would help other people maintain their physical health through massage therapy. Becoming a Vancouver-based massage therapist not only allowed Shalan to follow her interest in athletics, but also led her to explore the role of the mind/body connection in healing. Pursuing a career that uses hands-on methods of healing was ideally suited to Shalan's interests and aptitudes. Originally a kinesiology student, Shalan completed a 3.5 year massage therapy programs at West Coast College of Massage Therapy in Vancouver. This highly regarded institution gave Shalan a strong base of understanding and knowledge of working with the body and mind, to maximize the healing process. Shalan takes a synergistic approach to healing; incorporating the latest massage techniques, in addition to feedback from clients, to ensure that everyone she works with has a personalized treatment plan that best addresses their individual needs. Shalan's main treatment types are myofascial, deep tissue release and trigger point work. However, other relevant techniques are used to maximise each session. She has a very strong established massage therapy clientele from residents of Vancouver, Kitsilano, Kerrisdale and the UBC  area. Above all else, Shalan's experience translates into fantastic results for clients with chronic muscle tension, poor posture, headaches/TMJ, sports injuries, crculation problems, digestive problems, anxiety, depression and much more.    massagetherapyondunbar.com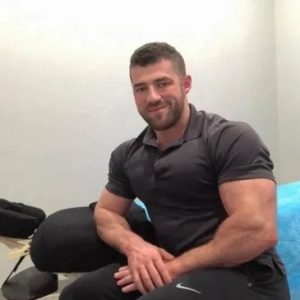 Graduated from Lethbridge College and now in the city of Edmonton, I have had the opportunities to work in many settings from spa, and clinical to the gym. I have had the opportunity to be a massage therapist for the WHL team Lethbridge Hurricanes, and also have worked with many athletes in the bodybuilding and fitness industry.
Also I am certified personal trainer and an online coach, with the ability to help and guide you to meet your fitness and health goals.
Massage Styles: Deep Tissue – Myofacial Stretching – Rattan.
Julie started this practice out of pure passion for helping others feel their very best through their physical, emotional and mental state of being. Julie's journey within the health field began with simple Nutrition courses to learn how to first heal from the inside, out. Next, she found herself on the path of Reiki, a gentle hands-on, no-touch technique and powerful approach to help the mind and body heal through the transference of energy. She was then drawn to the world of Yoga and it's strength in healing through postures, breathing and mindfulness. Finally, her education led her to Massage Therapy, where she'd finds herself using all of the above means of healing in one form or another and combining them with the effectiveness of the manual manipulation of soft tissues and joints in order to promote physiological changes in the body and great healing benefits. 
Julie possesses a diploma with honors after graduating from a private college The International Academy of Massage in Ottawa Ontario in 2014. This 3 year intensive program includes the extensive education of the human body such as anatomy, physiology, pathology, myology, neuroscience as well as over 50 treatable conditions and injuries. After over 2300 hours of education and hands on clinical experience, she is proud to have been a member in good standing with the College of Massage Therapist of Ontario (RMT) and is currently a Professional Massage Therapist of Quebec registered with Le Réseau des Massothérapeutes Professionnels du Québec.
In addition she is a Certified Reiki Level III Practitioner with the successful completion of the Reiki level I, II and III certification courses with Julie Desmarais & Associates in Ottawa Ontario and a Certified Yanumoja Yoga Instructor with the Three Winds Academy 200 hour certification course.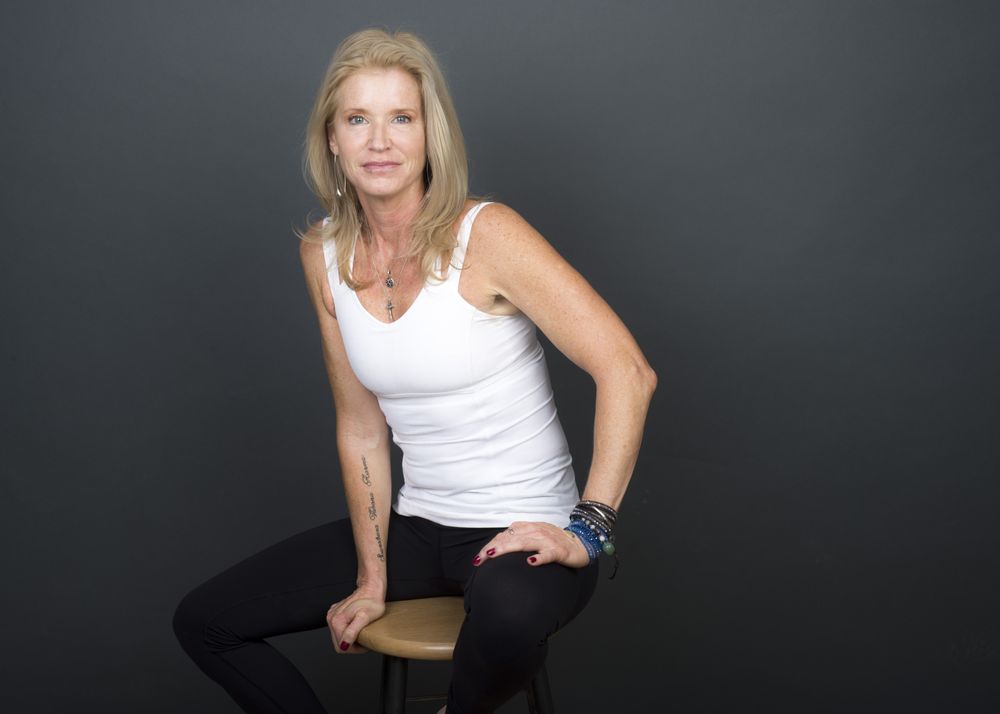 B.A., RMT, RHC, RYT, CFT, REIKI
Holistic Health Practitioner & Wellness Consultant
Registered Holistic Health Coach|Registered Massage Therapist
Ayurveda & Reiki Therapist|Yoga & Fitness Coach
A freestyle combination of Carolynn's attentive, healing hands, knowledge and intuitive nature are expressed freely through her touch onto your body as an open canvass is to a painter. Carolynn is intuitively & energetically guided to assist you to create your own personal self-healing mind-body-spirit experience. Gathering the energetic readings she receives from your own personal auras, Carolynn assists in bringing you into your state of mindfulness while activating your own self-healing. Using a combination of deep & gentle tissue techniques, relaxing strokes, pressure points, breathe work, essential oil. Registered Massage Therapy is regulated by the College of Massage Therapists of Ontario. Registered Massage Therapists are registered under the Regulated Health Professions Act (RHPA). Prior to 2007, the Ontario massage therapy certification program was an intensive, 2200 hours pre-medical certification program including human anatomy, physiology and clinical studies which Carolynn Younghusband successfully achieved as an honours standing in her graduating class of June 2007. The successful graduation of the massage therapy certification program is a prerequisite to taking the provincial examinations (both theory and practical) in order to rightfully earn the honour of obtaining a RMT license. Carolynn obtained her RMT License in August 2007.    elixirwellness.ca
Ashley Gilbert graduated from Sutherland Chan Massage School in Toronto of 2003. Soon after he graduated, Ashley went on to manage a spa and health services business in the British Virgin Islands where he developed his business management style/skills to add to his massage practice. Upon returning to Toronto in 2005 he began development of the The Gilbert Method of rehabilitation, his own personal brand of spinal decompression and neural decongestion which he now teaches and performs almost exclusively at Apex. Ashley is currently a registered massage therapist with over 14 years of treatment experience, TGM instructor and co-director at Apex Physiotherapy and Massage Clinic.
With over 10 years of massage therapy experience, Kara's passion and knowledge of the human body and it's musculoskeletal system is clearly conveyed through every treatment she performs. Her goal is to help clients rediscover their bodies natural balance, health and performance by manipulating the soft tissues with a combination of professional manual therapy techniques.
Kara successfully completed the 2200 hour advanced massage therapy program with honors at Algonquin College in Ontario. This intensive program includes the extensive education of the human body such as anatomy, physiology, pathology, myology, neuroscience as well as over 50 treatable conditions and injuries. She is currently a member in good standing with the College of Massage Therapists of Ontario (RMT) and a proud member of the Fédération Québécoise des Massothérapeutes.
Kara also possesses her Reiki Level 1 certificate and an introduction to CranioSacral therapy and is passionate about always learning more about the human body