Physiotherapy, is one of the allied health professions that, by using evidence-based kinesiology, exercise prescription, health education, mobilization, electrical and physical agents, treats acute or chronic pain, movement and physical impairments resulting from injury, trauma or illness typically of musculoskeletal, cardiovascular, respiratory, neurological and endocrinological origins. Physical therapy is used to improve a patient's physical functions through physical examination, diagnosis, prognosis, patient education, physical intervention, rehabilitation, disease prevention and health promotion. It is practiced by physical therapists. In addition to clinical practice, other activities encompassed in the physical therapy profession include research, education, consultation and administration. Physical therapy is provided as a primary care treatment or alongside, or in conjunction with, other medical services.
Shirdi Nulliah - Edmonton
pivotalphysio.com
Dr. Shirdi Nulliah, a Primary Care Sports Medicine doctor, is US and Canadian Board certified in both Family and Sports Medicine. After completing a Sports Medicine Fellowship at the University of Maryland he returned to Canada in 2012.
He is widely experienced as a Sports Medicine specialist within Canada and the US. He is currently a consultant for the Edmonton Bone and Joint Centre (foot and ankle triage), Spine triage (NASSA), and Royal Alexander Hospital Fracture Liaison Service (Medical Lead). He has previously worked as a consultant at the Edmonton Sports Institute IMaJIN program and at the PCN Ortho triage program which focused primarily on chronic injuries and featured in Edmonton Journal (June 14,2012) as a "Program helps many patients avoid orthopedic surgery".
Dr.Nulliah's scope of care, on and off the sports field, includes working with many amateur and professional athletes from over 27 sports. These include team physician with the Baltimore Ravens, the University of Maryland Terrapins, UMBC, Coppin State College, Marine Corps Marathon, TriRock Triathlon and multiple high school teams. Most recently, he was the head team physician for the inaugural 2019 season for the Edmonton Stingers basketball team. He is the Medical Director for Alberta Boxing, the team physician for Canada and USA Boxing as well as an AIBA International ringside physician. He has worked with Canadian UFC events and was one of the ringside physicians for the 2015 Toronto PanAM games and 2016 Rio Olympics.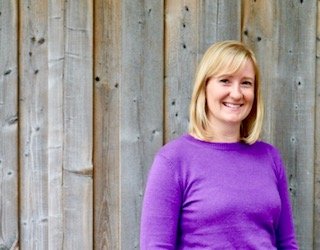 physiotherapyathome.ca
Caitlin is the founder of Physiotherapy at Home. She completed both her Kinesiology and Physiotherapy degrees at Western University, and went on to complete numerous post­graduate courses in manual therapy and therapeutic exercise.
With over 15 years experience in both clinical and home care settings, Caitlin is passionate about providing private, customized home care treatments to her clients. She is particularly interested in working with clients who have had hip or knee replacement surgery and those recovering from fractures.
Caitlin is also a busy mom and wife, and enjoys gardening, reading, and enjoying an active lifestyle. Physiotherapy Toronto.
physiotherapyathome.ca
Hana is a highly experienced physiotherapist and Womens' Health Pelvic Floor specialist.
Hana has been working in general orthopedics, as well as in women's health practice.
Hana Veprikova has been treating pelvic floor dysfunction, helping women experiencing uro-gynecological problems related to menopause and women who need pre- and post-natal treatment for pelvic floor dysfunction associated with pregnancy and labour. Hana often incorporates her training as a Pilates instructor to help new moms regain their pre-pregnancy body in a safe and educated manner. In her orthopedic practice, Hana applies her knowledge and skills from numerous postgraduate courses to treat mobility problems in older populations.
pbphysio.com
Deidre Pretlove develop a clinic that integrates hands-on therapy with patient self-management in the later stages of healing and a safe and effective exercise program for rehabilitation, Pilates. It's always such a delight to see the increase in energy, confidence and vitality that invariably follows such achievements.
Bachelor Of Physical Education. Sports Science, University of New Brunswick.
Bachelor of Science. Physical Therapy, University of Toronto.
Deidre created Personal Best for men and women of all ages and levels of fitness, whether healthy or injured, to find and sustain their personal best.
Jane Oldfield - Peterborough, ON
Jane has been co-owner and founder of Total Physiotherapy since 1996, providing her patients with solid evidence-based practice approaches to both her assessment and treatment techniques. Jane ensures a welcoming clinic environment that is patient-focused, supportive and encouraging. Jane is confident in the techniques that she utilizes to rehabilitate patients who seek her years of experience in managing complex neuromuscular conditions. She also co-owned the Centre for Sports Medicine from 1997 to 2006 while it was located at the Peterborough YMCA and Wellness Works Professionals, which operated as an occupational rehabilitation clinic from 1993 to 2012.
Committed to post graduate education, Jane has a keen interest in and aptitude for manual therapy, completing all of her level courses in this area of study. She has also completed her McKenzie post graduate study in Spinal Mechanical Therapy Part A and Part B, her Acupuncture Level 1, Sports Physiotherapy Canada Level 2 preparation course, numerous courses in shoulder dysfunction assessment and treatment techniques, pelvic girdle assessment and treatment techniques, mobilization of the nervous system, neuro tissue dysfunction and temporal mandibular joint dysfunction. More recently, Jane has studied vestibular rehabilitation, concussion management of the post concussive syndrome and is a certified Complete Concussion Management Practitioner. She has also completed practical courses in balance mobility techniques and outcome measures for physiotherapists working with older adults.
Jane offers her clinical expertise and experience as a consultant to the Kawartha Pineridge District School Board, Peterborough Victoria Northumberland and Clarington Catholic District School Board as well as General Motors Canada, Sysco Foods of Ontario, General Electric Canada and Pepsico. She has also provided multi disciplinary assessments of injured workers to the Worker's Compensation Board.
Jane has a great interest in sport medicine. She has covered local community events over the years such as the Gatorade Half Marathon, The World Under 19 Lacrosse Championships, The Canadian Summer Games, Eastern Ontario Sectional Figure Skating Championships, Ontario Special Olympics, Peterborough Packers Football Club, Ontario Winter Games and Trent University varsity athletics including rugby, soccer and field hockey. She continues to be actively involved in local high school football and more recently has been the medical organizer for OFSAA wrestling and gymnastics.
pivotalphysio.com
Raj Dhillon is a physiotherapist and Co-Owner at Pivotal Physiotherapy. He provides treatment at the Pivotal High Performance Centre in the Brewery District and ARC by Pivotal inside Evolve Strength Downtown.
Raj been a full-time clinician for over 15 years,  trained in spinal manipulation, musculo-skeletal acupuncture and Gunn IMS. He is a Fellow of the Canadian Academy of Manipulative Physiotherapy (fCAMPT), and am FMS/SFMA.
He also have a role with the University of Alberta as a Clinical Instructor and a Curriculum Committee Member. He cherish the chance to help train the next generation of rehabilitation professionals.
His treatment style is a combination of hands-on manual therapy, IMS, and condition-specific exercise prescription. My work is an opportunity to become engaged in people's lives and work with them not only to ensure optimal rehabilitation, but also to get them back to the things that are important to them.
Richard Bouzaglou - Montreal
amsclinic.ca
Richard Bouzaglou has developed a wide range of resourceful approaches to treatment through his studies in Sports Medicine at Montreal's Concordia University and Physiotherapy at McGill University. Richard is well known in Montreal as the guiding force in creating an innovative, interdisciplinary rehabilitation department at one of Quebec's largest private rehabilitation centers. He has brought the same energy, innovation and vision to the AMS Medical & Rehabilitation Centre.
In Sports Medicine, Richard has worked with high caliber athletes during his tenure as head physiotherapist of the ice hockey, football & soccer teams at CEGEP Saint Laurent.
Also a strong believer in teaching as a way of staying current with the most advanced techniques, Richard has been the clinical residency director in charge of offering residencies to the physiotherapy students from the University of Montreal, McGill University and CEGEP Marie-Victorin where he has mentored many future therapists.
Shahla Tavakolnia - North York, Ontario
gtarehab.ca
Shahla Tavakolnia she is the founder and lead physiotherapist at Unique Rehab Opened Unique Rehab in 2002.
28 years of experience working as a registered Physiotherapist.
Registered Physiotherapist (PT), Registered Massage Therapist (RMT), Registered Acupuncturist (R.Ac,), Myofascial Release Practitioner (MFR), Certified Pilates Instructor, Certified Movement Therapist.
Shahla enjoys applying creativity to her treatments by incorporating different treatment principles to treat different conditions.