Dance/movement therapy in USA/ Australia or dance movement psychotherapy in the UK is the psychotherapeutic use of movement and dance to support intellectual, emotional, and motor functions of the body. As a modality of the creative arts therapies, DMT looks at the correlation between movement and emotion.
Donna Redlick
Vancouver BC
donnaredlick.com
Donna is the founder and director of Moving Arts & Somatic Studies (MASS).
She is a Certified Movement Analyst (in Laban/Bartenieff Studies) and a Registered Somatic Movement Educator/ Therapist (RSME/T). She is a somatic-based Dance Artist, Teacher and Choreographer with 30 years experience.
'"I am dedicated to a somatic approach to movement exploring movement as a 'lived' experience. I work from the perspective that how we move affects the way we are in the world. I recognize that each individual has their own rhythm and their own way of moving. I support my clients and my students to tap into their own inner landscape, to move with inner support as they then follow the kinetic-chain towards a pathway of completion within their personal kinesphere.
Through principles found in Laban/ Bartenieff I support my clients and students to find full-body connectivity and 3-dimensional shaping in space, with their own personal phrasing.I support individuals to develop their movement potential in order to feel whole, integrated, grounded, and connected, to express themselves fully in relationship to themselves, others, and environment."
Donna began dancing at the age of 12. Curious about humanistic studies, she was sure she would pursue a career in social work however her passion for dance and improvisation, inspired by her classes with Linda Rubin in Saskatoon in the early 1980's, altered her plans. Upon finishing her B.A. in sociology (1986) – at the University of Saskatchewan, where she had danced with the University Outreach Dance Program – she began her professional dance training at Grant MacEwan College of Fine Arts in Edmonton (now MacEwan University) and 1991 graduated with a Dance Teacher Diploma. It was during her intensive dance training that she discovered her interest for dance composition and choreography, as well as her intrigue for Laban/ Bartenieff methodologies of practice, introduced to her by Charlene Tarver. Tarver worked with Honya Holmes and Irmgard Bartenieff in New York, two mavericks in the dance and movement field whose worked had been directly influenced by Laban's ideas on moving dynamically in space with 3-dimensional shaping.
Donna has over 28 years of teaching experience which include 25 years at the Shadbolt Centre for the Arts. At the Shadbolt Centre Donna currently works as Artistic Director of Continuum Dance Company (which she founded as a venue for adults returning to dance). She directly assisted the Dance Programmer at the Shadbolt to develop a program and curriculum of modern dance for all ages and worked as director with the Youth In Motion Dance Company for fifteen years.
Donna has also taught as a sessional instructor for Simon Fraser University (SFU) School of Contemporary Arts, as a teacher for the MainDance Bridging Program (a three year professional contemporary training program that ran in Vancouver), as a guest teacher for SFU's Dance Diploma Field Program, as a guest teacher and choreographer with the Roundhouse Community Dancers, as an artist in residence for the Vancouver School Board, and as a guest Instructor at the Dance Conference with the BC Teacher's Federation.  donnaredlick.com
Tannis Hugill
Vancouver BC
awakeningbodywisdom.com
Tannis Hugill has a Masters degree in Somatic Psychology, is a registered B.C. Clinical Counsellor, registered Dance and Drama therapist, Spiritual Director and creator of sacred theatre. She brings over thirty years' experience of healing through the arts to her work with individuals, groups, adolescents and adults, especially those with eating and body image problems, addictions and trauma. She has co-ordinated a hospital eating disorders program, taught on the university level, and directed a theatre company of disabled and non-disabled actors. She has also worked as a staff therapist for the Chopra Addiction and Wellness Center.

In addition to seeing clients, and leading workshops, she was a board member of ANAD and the Movement Matters Association. She also directed the creation of the first Interspiritual Sacred Dance Festival.

Tannis's psychological theoretical framework is a combination of Jungian, psychodynamic, somatic, and bio-energetic approaches. Her belief in the vitality and creativity of the human spirit makes her a supportive guide who assists others in listening to their bodies, discovering needs underlying life problems, and fi nding pathways to resolution and transformation.
Her passion is helping others experience the creativity and wisdom of their bodies, a sacred healing practice.   awakeningbodywisdom.com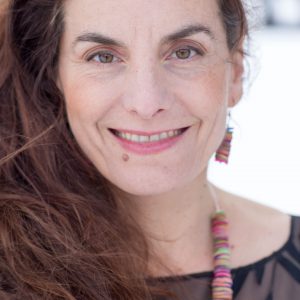 Hana Kamea Kemble
Vancouver BC
westcoastdmt.com
Hana Kamea Kemble is the founder of the West Coast Dance/Movement Therapy training program, supported by one of her key DMT mentors Kalila Homann in 2012 to begin teaching DMT. Hana has worked as a Mental Health Clinician for over 22 years, in a vast variety of clinical and educational settings. She currently resides in the mountains of the Chilcotin region of British Columbia, Canada, and acknowledges living and working in the traditional territory of the Tsilhqot'in Nation. Hana goes by the pronouns She/Her. She acknowledges and welcomes students of diverse identities and cultural heritage, and commits to establishing as "relatively safe" an atmosphere of inclusion for teaching as possible.
In addition to working as a Counsellor/Dance Therapist, Hana is also the creator and producer of The Moving Child Films I, II and III (www.themovingchild.com and through Kanopy) and has published a music CD called "Be My Mirror" with songs for moving with children to, which is also available at the film's website. Hana is passionate about Dance/Movement Therapy, voice, music, and Eco-Psychology. She has been fortunate to have had the opportunity to study with a variety of teachers over the years including original training in Somatic Psychology and Dance/Movement Therapy at Naropa University in Boulder, Colorado, trained by Christine Caldwell, Susan Aposhyan, Ryan Kennedy and many others, which was informed too by a Buddhist-inspired positive approach to psychology. Hana's training honours the complex interconnectivity of the Body-Mind and the value of mindfulness and contemplative, somatic education.
In addition to offering online training through Zoom and other tools, Hana teaches different health professionals in methods and applications of Dance/Movement Therapy (www.westcoastdmt.com).
Hana is a Board-Certified Dance/Movement Therapist (BC-DMT #1001), Registered Clinical Counsellor (RCC #2390), Laban/Bartenieff Movement Analyst (CLMA) and Yoga Teacher (RYT200), also specialized in Body Mind Psychotherapy (with work of Susan Aposhyan). She has also studied and integrated much Vocal training into her work over the years, as well as taken many courses in play therapy, sand-play and other forms of expressive arts. 
westcoastdmt.com
Kalila Homann
Vancouver BC
themindbody.net
Kalila Homann, MA, LPC-S, BC-DMT is a licensed professional counselor, dance/movement and expressive arts therapist and supervisor in private practice in Austin, Texas. Her work is dedicated to exploring and accessing the body's capacity to engage the mind in healing, learning and growth.
Kalila received her B.A. from Hampshire College, where her studies integrated theories of education, sports physiology, critical research, outdoor leadership and dance. She completed her M.A. in expressive arts therapy at Lesley University in 1988. Her certification from the American Dance Therapy Association, BC-DMT, involved advanced studies in movement observation and notation, developmental movement, and group process in dance/movement therapy. Postgraduate training has included further training in somatic practices and mindfulness.
Kalila teaches and supervises at the graduate and postgraduate level in dance therapy, expressive arts therapy, and counseling. Her professional experience includes program development in expressive arts therapy for inpatient and outpatient psychiatric treatment facilities, community resource and public school programs.
Kalila designs creative therapeutic and educational programs locally and nationally for educators and therapists. Her workshops and teaching in embodied neurobiology, movement observation, and dance/movement therapy include annual presentations at national conferences, postgraduate training programs, and continuing education for teachers and clinicians. She has held adjunctive faculty positions at Goddard and Antioch Colleges, and currently teaches Neuroscience for the Creative Arts Therapy Department at Drexel University.  themindbody.net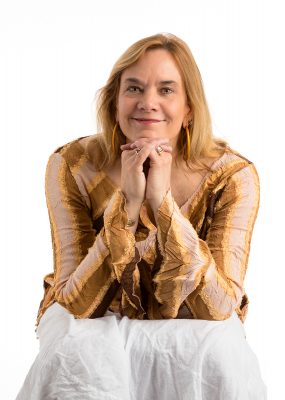 Amber Elizabeth Gray
Vancouver BC
ambergray.com
A licensed mental health professional and psychotherapist, board certified dance movement therapist, authorized Continuum Movement teacher and public health professional with extensive experience in clinical service provision, program development and management (including evaluation) and training.
Worked clinically with survivors of organized violence, torture, war and combat related trauma, ritual abuse, domestic violence, and community violence for over twenty years. I have worked in program development and management with survivors of human rights abuses for almost thirty years.
I am trained in Somatic Psychology, Dance Movement Therapy, Contemplative Practice and Authentic Movement. I also have training in Ecopsychology, Somatic Experiencing, EMDR, Trauma-Focused CBT, Parent-Child Psychotherapy, Mindfulness-based Therapies, Yoga, Life Impressions Bodywork, Cranial-Sacral Therapy, and I am an Authorized Continuum teacher. I teach and provide training to professionals and paraprofessionals who work with survivors of extreme interpersonal and social trauma worldwide who wish to integrate somatic, movement, mindfulness and creative arts based therapies into their work. I also work with governmental and non governmental organizations responding to disasters and complex humanitarian emergencies to develop and sustain staff care programs for their teams.  ambergray.com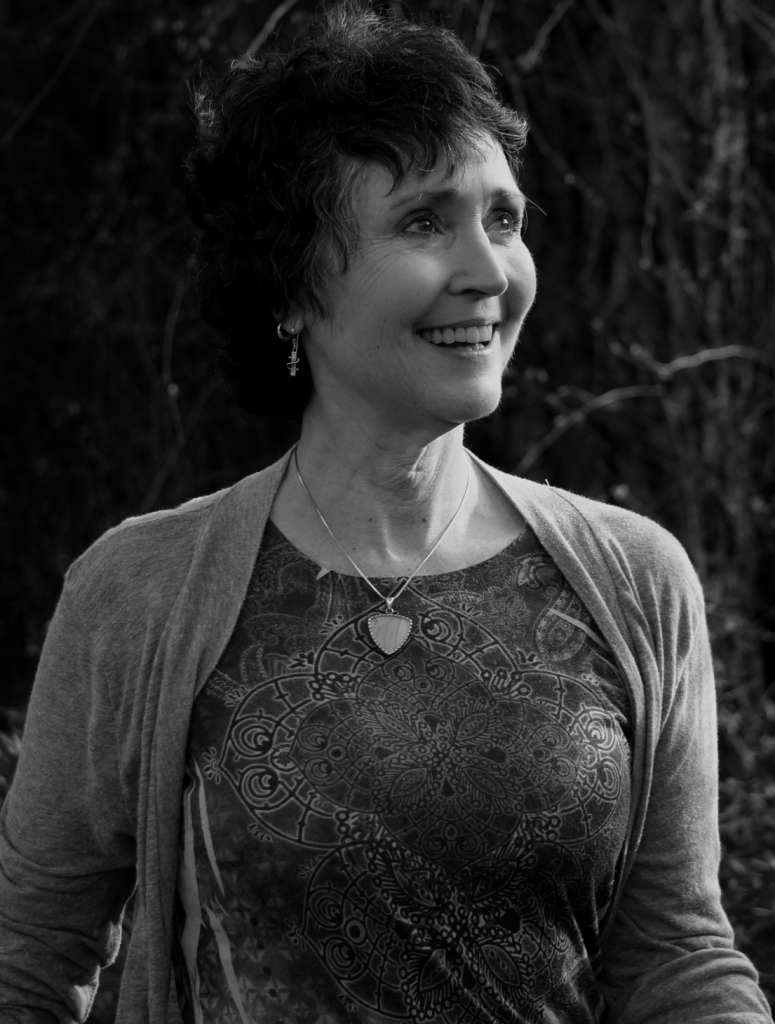 Janet Kaylo
Vancouver BC
labaninternational.org
Janet Kaylo comes from an extensive background as a professional dancer, choreographer, director, and educator. She has worked as a Certified Movement Analyst (CMA) for 30 years, and also holds professional registrations as a Somatic Movement Therapist (ISMETA), Senior Dance Movement Psychotherapist (ADMP, UK), and Registered Movement Pattern Analyst (Warren Lamb Trust).
Janet lives in Savannah, GA, where she has a private Somatic Movement Therapy and Dance Movement Psychotherapy Practice, teaches Somatic Movement Improvisation classes, and creates site-specific movement improvisations as Savannah Moving Arts Projects. She continues to teach and present Certification Programs Internationally, while also contributing to an alternate route ADTA training in Dance Movement Therapy in Vancouver, and to EADMT dance therapy trainings in in Prague.
In the last 38 years, Janet has performed as a featured dancer with several dance companies, choreographed, directed, trained dancers and dance movement therapists; and designed professional training and degree programs at undergraduate and Master's level. She has presented workshops, annual training and master classes throughout Great Britain, Europe, the US, Canada, and in India. In her early career, she was Co-founder and Dance Editor for In-Step with the Performing Arts of New York, the first tabloid in New York City to specifically utilize professional dancers as dance critics. Later, as Founder/Director of New Orleans Repertory Dance Theatre she presented her own and nationally-recognized choreographers' original works in collaboration with independent musician/composers, visual artists, and the New Orleans Symphony Chorale.  labaninternational.org